Entertainment
Director Health Services Kashmir Turns Writer for AR Music Studios "Qarar Rouvum".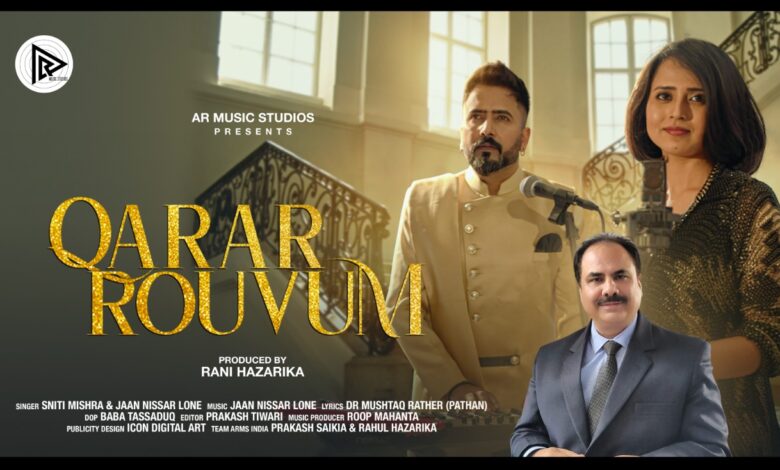 Kashmir News Trust #KNT
"Qarar Rovum" is an agony of longing- a spiritual track written by Dr Mushtaq Rather Pathan composed by Jaan Nissar Lone and Sung by Sniti Mishra and Jaan Nissar Lone produced by Rani Hazarika.
This song expresses the grief of a devotee forfeited by his beloved.
With an outburst of emotions, it reflects how the world that was like paradise before turned out into a deserted land after the beloved parted ways. This melody narrates How the seeds of love sown with the blood of devotion have declined shadow after unfolding into a tree.
Qarar Rovum is not merely a song written in grief by a lover, It's intense! Each word of this composition has been put down for the Supreme Being convincing Him that our existence will hold no grounds should he abandon us. Our lives will lose their spirit and we shall go astray if the Almighty deserts us for no matter how thriving we stand, without him everything is in vain. We need the Almighty and His divine providence to guide us in all spheres of life. Without him, life is directionless so let's promise ourselves that no matter where we are today we shall remember Almighty for if we remember Him, He shall remember us.