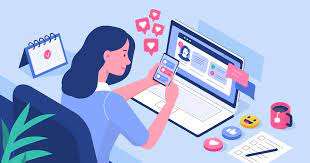 KASHMIR NEWS TRUST #KNT
Education Department has withheld the salary of a lady teacher and asked her to explain her position after she was allegedly found using an unknown app to do fake attendance.
Office of the Zonal Education Officer Rajwar in North Kashmir's Kupwara district today issued an order asking a lady teacher namely Shabena Nazir to reveal the app she has been using to do fake attendance.
"You have been doing your attendance on JK Attendance SED App from the location in contrast to the location coordinates of your present place of posting."
The order reads that despite doing attendance today from an unknown app you were found absent today. "Your act has been observed seriously and shows that you have been doing proxy with JK Attendance SED App which is against the norms and guidelines of Directorate of School Education Kashmir."
The Zonal Education Officer has also directed the head of the Institution to explain his position and why he didn't inform the department.
The ZEO Rajwar has asked the erring teacher to inform what kind of software she has been using to make fake attendance on JK Attendance SED App by or before 29 May and till then her salary will be withheld. [KNT]