Entertainment
Dr. K.J Purushotham Joins International Music Record Label AR Music Studios for its global initiative "Mystic way is the only way"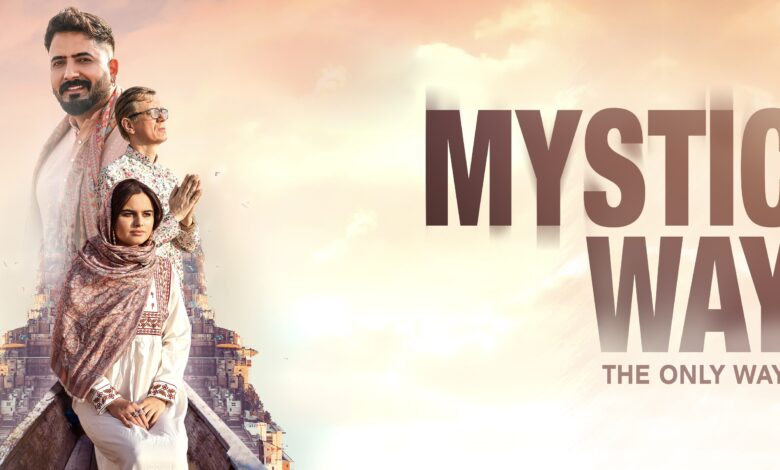 Dr. K.J Purushotham, the renowned industrialist and philanthropist, has joined hands with AR Music Studios, the first international music record label founded by Jaan Nissar Lone. The collaboration aims to produce a captivating music video set in the picturesque backdrop of Kashmir. The shooting for this much-anticipated project is scheduled to commence on May 27.
Dr. Purushotham, known for his diverse interests and passion for promoting art and culture, will play a pivotal role in the production of the video. His involvement is expected to bring a unique perspective and enrich the artistic elements of the project. The combination of Dr. Purushotham's visionary approach and the creative expertise of AR Music Studios is anticipated to result in a groundbreaking visual masterpiece.
Dr. Sergei Dvorianov, the director communication and international projects at AR Music Studios record label , expressed his excitement about the ongoing project in Kashmir and its alignment with the vision of "Mystic way is the only way." He emphasized the significance of promoting unity and harmony through music, aligning with the principles of the Indian G20 initiative of "one earth, one family, and one future." Dr. Dvorianov expressed his gratitude to Dr. K.J Purushotham for his collaboration and shared enthusiasm for showcasing the artistic talents of Kashmir to the world. He believes that the combination of breathtaking visuals, soulful music, and Dr. Purushotham's involvement will create a powerful and memorable experience for audiences globally.
Furthermore, Dr. Purushotham's commitment to fostering the development of Kashmir's art and culture extends beyond this project. On May 29, he is set to visit Kashmir and engage with government administrators to explore opportunities for taking Kashmir's rich heritage to a global platform. With his extensive experience and dedication, Dr. Purushotham aims to showcase the artistic talents of Kashmir to the world and facilitate their recognition and appreciation on an international scale.
Dr. K.J Purushotham's career trajectory has been marked by numerous accolades and honors, testaments to his exceptional contributions to society. The Government of Sri Lanka bestowed upon him an Honorary Doctorate Degree, recognizing his outstanding achievements. Additionally, the President of Maldives honored him with the prestigious Dr. Abdul Kalam Award in 2016, acknowledging his exemplary work.
Furthermore, Dr. Purushotham was honored with the Malyali Pravasi Award in Malaysia, recognizing his significant contributions to the Malayali community. Notably, he was also presented with the esteemed Bharat Gaurav Award in the House of Commons, British Parliament, London, for his distinguished services to the nation and outstanding individual achievements.
Dr. K.J Purushotham, the Managing Director of the RJ Group of companies, is widely regarded as a visionary industrialist. His leadership has led to the expansion and success of the RJ Group in various sectors, including IT/Software Technology Parks, Commercial Industrial Parks, and Luxury Residential Complexes. Driven by a desire to contribute to India's development, he has demonstrated a commitment to social causes, particularly in the areas of healthcare and education.
As Dr. Purushotham embarks on this new endeavor with AR Music Studios in Kashmir, his presence promises to elevate the project to new heights. The music video, set against the mesmerizing backdrop of Kashmir, is anticipated to captivate audiences worldwide. Furthermore, Dr. Purushotham's visit to Kashmir and subsequent discussions with government administrators signify his unwavering commitment to promoting Kashmiri art and culture on a global scale.