Kashmir
Omar castigates Govt for locking up Srinagar Jamia Masjid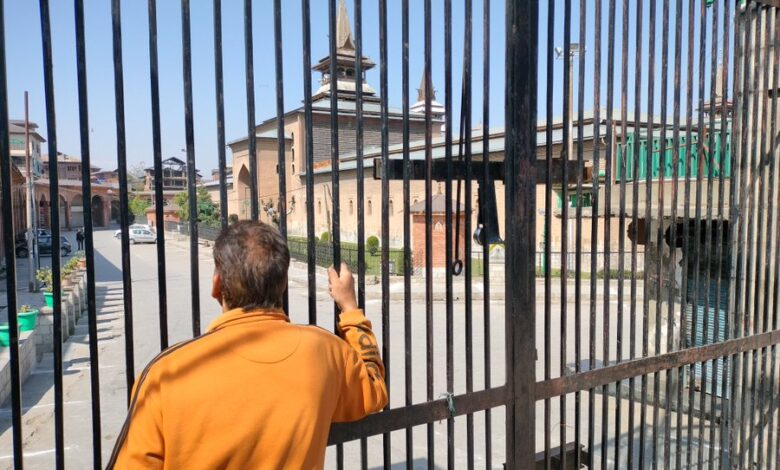 Kashmir News Trust #KNT
Former Chief Minister Omar Abdullah has taken a dig at the government's claim that everything is normal in Kashmir. Omar tweeted after the authorities locked up Central Mosque Jamia Masjid here in Srinagar city.
Anjuman Auqaf Jamia Masjid informed that police and officials from the district administration Srinagar visited the mosque asking the management to lock up the gates as authorities have decided to disallow Jumat-ul-Vida prayers.
In March this year, even Shab-e-Barat prayers were not allowed by authorities at the Masjid.
Taking to Twitter, former Chief Minister of Jammu and Kashmir Omar Abdullah tweeted: "We are constantly treated to claims of normalcy in J&K, and yet the administration betrays its own claims when it resorts to locking up one of our holiest mosques thus denying people the chance to offer prayers on the last Friday of Ramzan." [KNT]