Entertainment
India
International Amicability Diplomatic Club "Amicability" organized the Global Business Summit 2023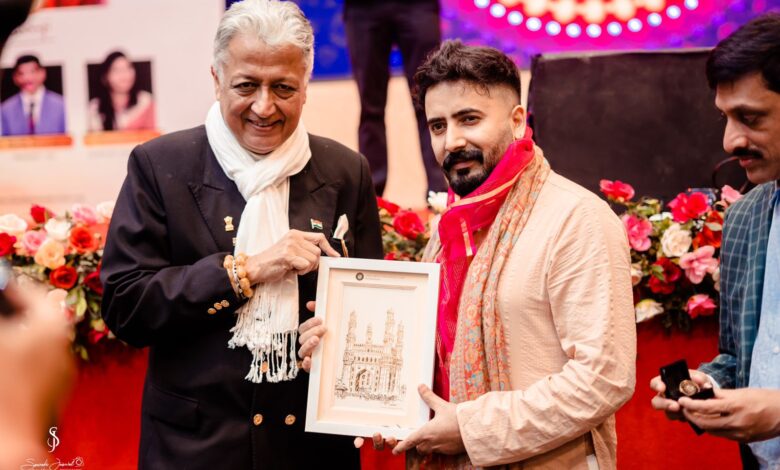 International Amicability Diplomatic Club "Amicability" organized the Global Business Summit 2023 "The Spiritual Way-G20" at the spiritual capital of India – Varanasi.
The summit was attended by renowned dignitaries from all across the globe.
The aim of the summit was to promote business in inclusion with spirituality, mysticism and communal harmony.
Dr Sergey Dvorianov, the global president of the international diplomatic club praised the Indian way of Unity in Diversity and affirmed that the growth of such a nation that encourages harmony between all religions is inevitable.
He expressed his admiration for Hindustani Sufi and Classic Music with the release of his dream project "The Mystic Way is the only way" in association with Mumbai Based International Music Record Label "AR Music Studios ", and made sure it shall open the doors for budding artists of India.
The song "Mystic Way is the only way ", was performed on the banks of the Holy Ganga and the audience showed excitement for its release.
Its a confluence of Opera and Sufi Music sung by renowned Bollywood Music Director and Singer Jaan Nissar Lone and famous Opera vocalist from Russia Daria Starseva.
The lyrics of the profound composition have been soulfully penned down by Naira Manzoor with additional sufi poetry from the celebrated Sufi poet, Baba Bulleh Shah.
After the performance, both Jaan Nissar Lone and Daria were honoured by Shri Deepak Vohra, the special advisor to the honourable PM Narendra Modi.