Entertainment
Mrs World 2022: India's Sargam Koushal Wins Crown At Las Vegas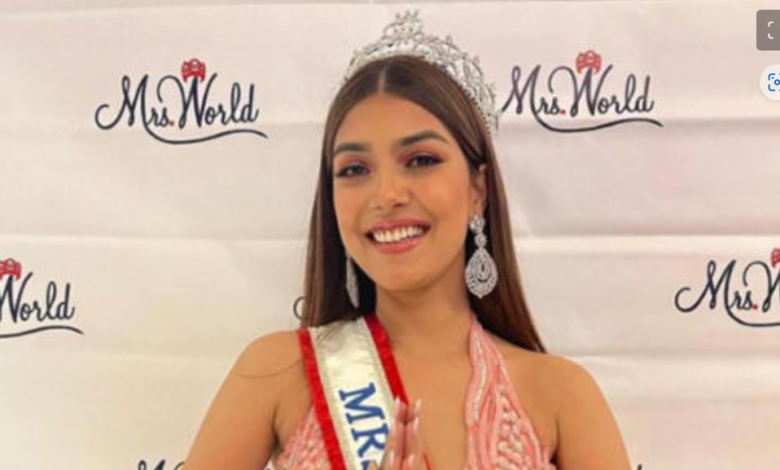 KNT Web Desk
India's Sargam Koushal brought back the prestigious crown of Mrs. World after 21 years. Koushal trumped contestants from 63 countries, thereby winning the prestigious crown.
Sargam wrote on Instagram, "The long wait is over, it's after 21 years we have the CROWN back!"
Mrs. Koushal reportedly has a masters degree in English literature, based on her Instagram posts. She mentioned that her spouse is a member of the Indian Navy and that she had previously worked as a teacher in Vizhag.