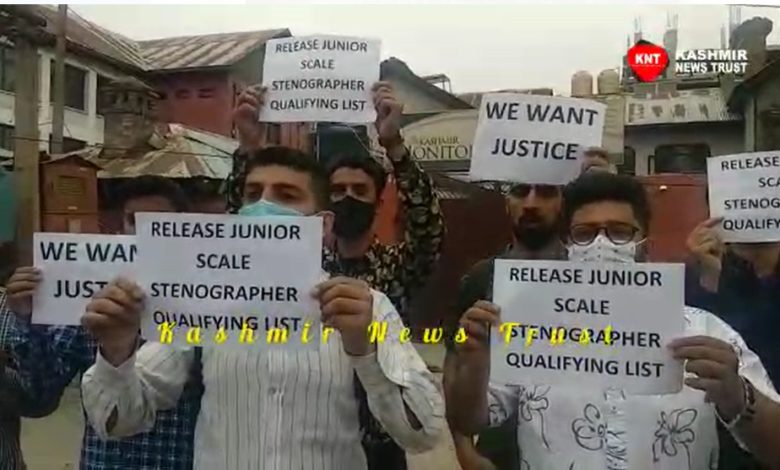 Srinagar: Irked over the non-release of the qualifying list of Junio Scale Stenographers jobs in various departments advertised in the year 2020-21, the aggrieved aspirants on Wednesday staged a protest and demanded early release of the list so that they can prepare for the written examination.
Scores of job aspirants assembled at Press Enclave Srinagar and urged JKSSRB to release the qualifying list without any delay.
Sponsored Post:
Like 'CRAZY BUDS' YouTube channel for more fun
One of the protesters Zeeshan Ahmed from Lal Bazar Srinagar told the news agency Kashmir News Trust that they have completed the two stages of the examination but the SSRB has not released the qualifying list yet.
"Without a qualifying list, we can't prepare for the final written test," the protesters said.
"It has been two years now. Most of the candidates who had appeared in the first two stages of the examination are getting aged," they said and appealed to SSRB to issue the list as soon as possible. (KNT)