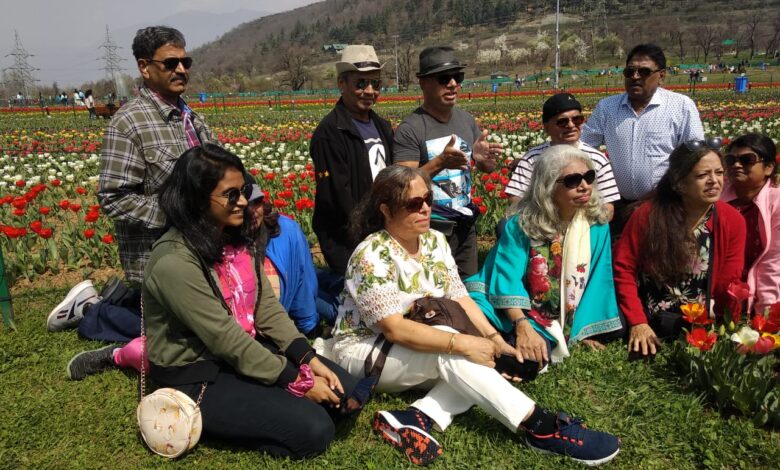 Srinagar: Asia's largest Tulip Garden on the banks of Dal Lake in Srinagar was thrown open to visitors on Wednesday.
The garden was thrown open for the public by Chief Secretary Arun Kumar Mehta. Director Floriculture, Director Health, Deputy Mayor Srinagar Municipal Corporation, and other officials accompanied the Chief Secretary.
While talking to reporters, Chief Secretary Arun Kumar Mehta said that both Kashmir and Jammu are beautiful places and there is a lot of room for Tourism. "We expect more and more visitors will visit this beautiful garden," he said.
Director Floriculture Department Farooq Ahmed Rather told news agency Kashmir News Trust that the garden was thrown open for the public today.
He said most of the bulbs have bloomed and are in full swing.. "Around 1.5 million flowers have bloomed and we expect a huge rush of visitors in days ahead."
Meanwhile, a large number of people especially tourists were seen enjoying the beautiful landscape of the Tulip Garden.
"I am mesmerized by the beauty of Kashmir. This Tulip Garden is amazing and I wish to visit here every year," Adasrsh Sony, a tourist from Mumbai said. (KNT)