Kashmir
Locking up Srinagar Jamia Masjid unacceptable: JDU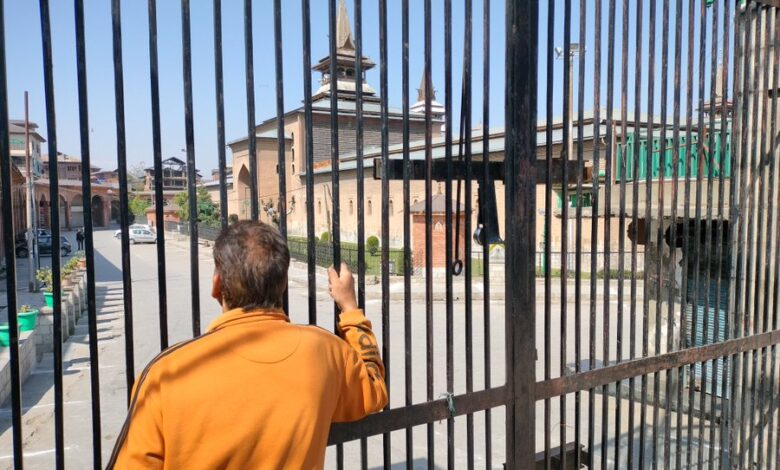 KASHMIR NEWS TRUST #KNT
Janata Dal United Saturday said that Government's move to disallow prayers at Srinagar's Jamia Masjid is deplorable and it has become a new normal for the district administration Srinagar and police to lock up this historic Masjid.
GM Shaheen, President JDU unit of Jammu and Kashmir said that the government action amounts to direct interference in people's religious matters.
Pertinently, Government yesterday decided not to allow congregational prayers at the historic Jamia Masjid in Srinagar on the occasion of Jumat-ul- Vida prayers.
Shaheen said that the move is unacceptable and reprehensible. It barred thousands of people from offering congregational prayers inside the historic mosque.
Shaheen said the government's decision belied the claims of normalcy.
"If the government claims the situation is normal, then why the prayers have been disallowed at the historic Jamia Masjid?" he questioned and asked the government not to hurt the religious sentiments of people in Kashmir. [KNT]