Kashmir
Kashmir: Father intending to kill himself instead killed his daughter out of mental agony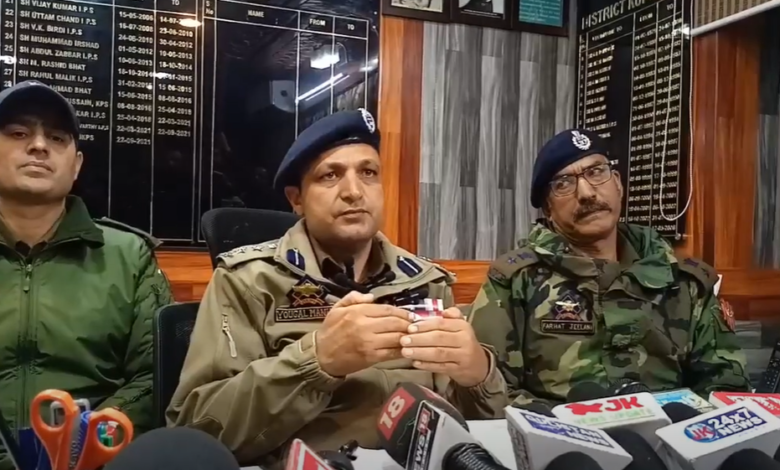 KASHMIR NEWS TRUST #KNT
Annoyed due to domestic feuds and sour relationship with his wife, a man who left home to kill himself, chocked his minor daughter to death instead and then slit her throat in North Kashmir's Kupwara district. 'This all he done out of mental agony, police said.
The grisly incident occurred on 29 March inside a Sumo vehicle, owned by the accused, whom police identified as Iqbal Khatana.
While divulging information about the gruesome murder of the young child Uzma Iqbal, SSP Kupwara Yougal Manhas said that the relationship between Iqbal Khatana and his wife Nigeena Begum was not friendly they used to mock, Jeer, assault and fight almost on daily basis.
Khatana who was driving a Sumo (JK09-4308) finally decided to end his life, took a knife from the kitchen, concealed it and left home saying he is going to fix his punctured stepney tyre. Before leaving home, there was a fresh fight between the couple.
SSP Yougal Manhas as per the news agency Kashmir News Trust said that little kid Uzma Iqbal followed her father as he left home, demanding Rs 5 while Iqbal offered him Rs 10 instead. However, Uzma didn't turn and followed his father. Besides Nigeena Begum, other relatives saw Uzma following her father on that fateful evening.
Iqbal finally halted his Sumo at Her-Khurhama. His motive was to kill himself and was waiting for evening 'Azan'so that the street gets de-peopled. However, out of mental anguish due to domestic issues with his wife,  he suffocated Uzma for around 2-3 minutes, as a result of which Uzma died on spot. After that he stealthily reached the fire-wood shed next to his uncle's house carrying his dead daughter in his arms.
SSP Kupwara said that after keeping the body flat, Iqbal slit her throat in shed so that blame is put on people living adjacent to it.
"Since the knife wasn't quite sharp, and his hands were trembling out of fear and remorse, when he placed the knife on the throat and began to cut, it slide down & the throat was slit below the first mark. Blood gushed out and its spatters got on his hands, sleeves and the bottom part of his pants, as he was in bent-position with the hands and legs close to the dead body, while carrying out the inhumane act of slitting the throat," SSP said adding that after washing himself at a stagnated waterbody, Iqbal reached home without Uzma.
Announcements about the missing Uzma were made on local Masjid.
Ironically Iqbal himself along-with few other persons reached Police Post Khurhama in his vehicle to lodge missing report of Uzma.
"Iqbal was our prime suspect and after thorough questioning, he confessed his crime," SSP said adding the accused has been charged with murder and is in custody. [KNT]