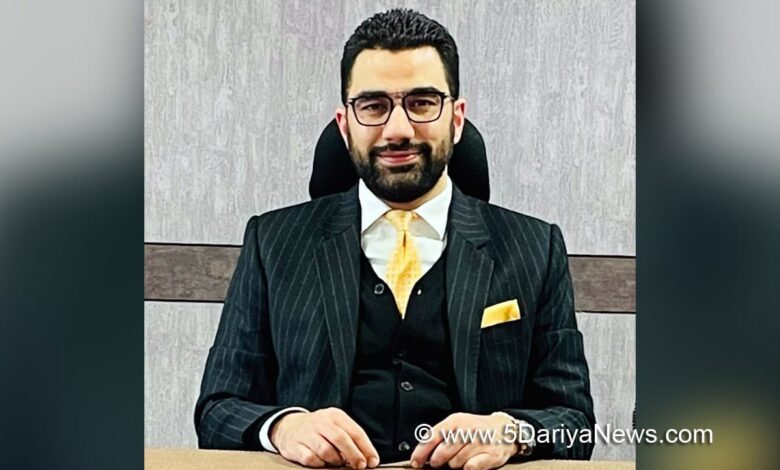 Kashmir News Trust #KNT
KCCI executive committee lead by its President Javed Ahmad Tenga held a detailed meeting with Secretary Tourism Syed Abid Rashid Shah at Hotel Taj Vivanta this evening.
The KCCI apprised him of the present status of tourism, growing tourist footfall and the challenges facing tourism stakeholders.
A detailed sector-wise fact sheet underlining the problems faced by the hospitality industry-Hotels & Houseboats, restaurants, travel, tour, and transport sectors etc.
The secretary was apprised in detail the problems faced in the renewal of registration licenses, issues of Pollution Control Board, Fire, and Emergency services, Restructuring & OTS of Bank loans, Hotel & restaurant lease matters, harassment faced by tourists at Pahalgham, Gulmarg, Sonamarg and other tourist destinations.
His attention was invited to the problem of Houseboats in renewal, repairs and reconstruction of our USP and Heritage Houseboats sector. KCCI sought his assistance in doubling the quantity of subsidized timber required for regular upkeep and maintenance of houseboats every alternate year.
KCCI recommended holding tourism promotional fairs nationally and internationally commensurate with the status and standing of the Association. The problems  faced by tourist taxi / Maxi operators  at the hands of traffic police by being stopped at multiple places for checking their registration and other documents.
KCCI suggested to Secretary Tourism that vehicles checked for fitness and other operational requirements should by issued display stickers for smooth travel throughout Jammu, Kashmir, Ladakh, and other destinations. The menace of overcharging by service providers, sale of fake handicrafts, and overcharging by transporters at tourist destinations was explained to him in detail.
The secretary of Tourism listened to the KCCI presentation attentively and assured that the stakeholders would witness a marked change in the coming days. He was kind enough to instantly speak to officers and issue necessary orders for immediate redressal of issues. The KCCI team on the occasion felicitated Secretary of Tourism and thanked him for his understanding and time. [KNT]