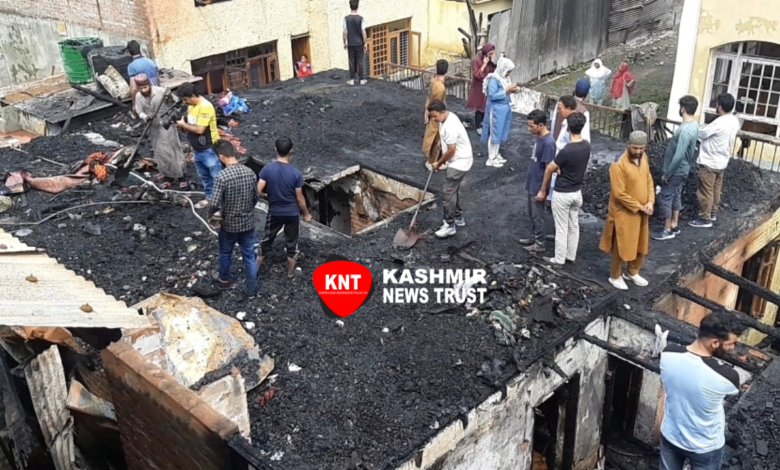 Kashmir News Trust
Three houses and an Islamic Seminary were gutted in the Khanyar conflagration incident on Thursday, officials said.
They said that the roof top of the Marriage Hall was also partially damaged in the incident.
The fire broke out in Nowpora, Lone Mohalla area of Srinagar's Khanyar. Despite hard efforts from firefighters, locals, and police, three houses and a 'Daral Uloom' suffered massive damage.
Local sources told news agency Kashmir News Trust fire broke out from a house that engulfed the building of the Islamic Seminary and other two houses. They said that students in the 'Darul Uloom' were safely evacuated and no one was injured in the incident.
The Islamic Seminary was run from the house of two brothers namely Muhammad Yakub Lone and Umar Zahoor Lone.
The three houses damaged in the fire incident belonged to Mushtaq Ahmed Lone, Muhammad Anwar Lone and Mushtaq Ahmed Dandroo.
An official from Fire and Emergency Services Department said that details are being collected and the quantum of loss is assessed.
The cause of the fire is being ascertained while the police have registered a case in this regard. (KNT)