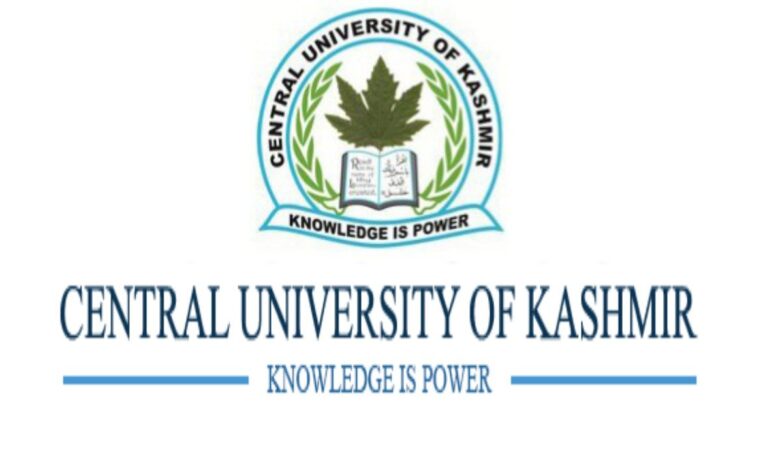 Srinagar: The students enrolled in the Master of Education (M.Ed) degree course at the Central University of Kashmir (CUK) have appealed to the varsity authorities to issue them Identity Cards.
As per the aggrieved students of M.Ed 3rd Semester, the university has denied them I-Cards since they took admission and their session commenced in April 2021.
Sponsored
Subscribe 'Crazy Buds' for ultimate entertainment
A student, who wished not to be named, told news agency Kashmir News Trust (KNT), "The university authorities gave us a paper on which our details were mentioned along with our photograph in the 2nd Semester, but after that, we didn't receive any official I-Card."
"It is an irony to realize that our degree is likely to be completed in December this year and we have been consistently denied the university I-Cards. Earlier, they blamed the pandemic for the delay in issuance of the same but now, it is also an invalid reason as the situation has improved drastically," another student said, who also wished for anonymity.
When asked whether the students were facing any issues due to the non-issuance of the I-Cards, the students said that they usually reach their homes late in the evening and sometimes have to pass through checkpoints, where they fail to prove their identity of being the students of the varsity.
It is in place to mention here that when KNT reached out to the university's public relations officer (PRO) Mr Arshad Meraj, he noted the complaint of the students and assured us that he'll get the issue sorted out as soon as possible.
You May Like To Watch:

He said, "the university had given orders for the I-Cards through Government e-Marketplace (Gem Portal) long back but there were quality issues. Now, we have given fresh guidelines to the Gem Portal vendor company, which is from Rajasthan. Hopefully, the I-Cards of these students will reach us soon." (KNT)