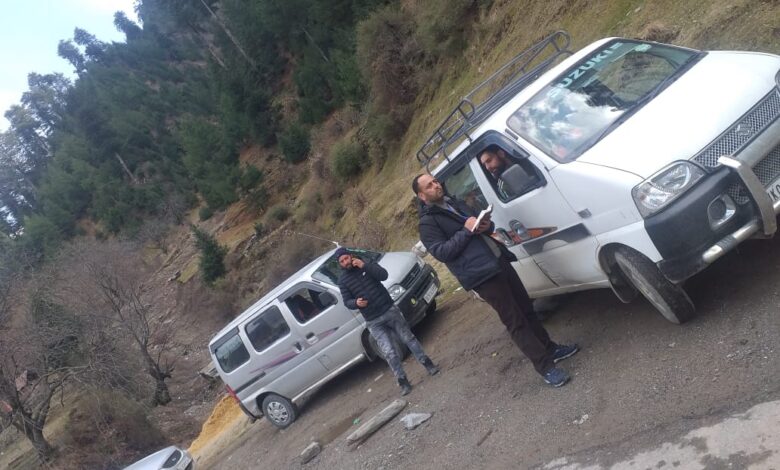 Baramulla: Regional Transport Office in North Kashmir's Baramulla district has generated over Rs 36 crores in revenue from a single district. The revenue generated by the incumbent Assistant Regional Transport Officer (ARTO) Mubashir Jan Bhat is far greater than what previous officers generated in the district since 2017.
"This is a huge sum any officer from the department has generated so for," an official told news agency Kashmir News Trust.
'Parivahan'-the official website of the Government of India, Ministry of Road, Transport, and Highways reveals that the ARTO Baramulla has generated Rs 27,16,92,287 last year in 2021 and in the current three months of the ongoing 2022, the same ARTO has managed to generate over Rs 8 crores, which is a huge amount when comparing with the past revenue generation.
Also Read: In a first: ARTO Baramulla generates whooping Rs 26.50 crore revenue in 9 months
Insiders said that the said officer is the first in Jammu and Kashmir who introduced Rule 15 on the ground and conducted on road trials, thus removing so many hurdles for freshers who wanted to obtain driving licenses.
ARTO, Mubashir Jan Bhat has brought transparency in the system. "There is everything online and no room for any fraud when it comes to the assessment of revenue," said the official adding that besides generating revenue, the process of obtaining a driving license has been made easier and so for 52,00 driving licenses have been delivered at the doorsteps of the aspirants and thousands of new vehicles have also been registered. (KNT)
You May Also Like To Watch: