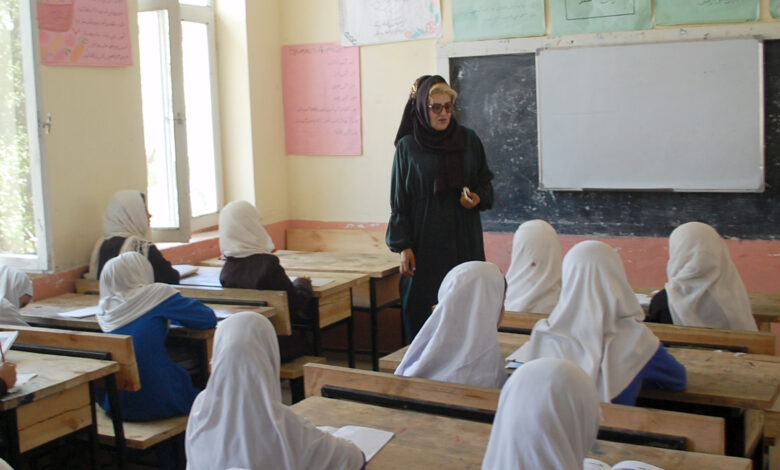 Kabul: Groups of girls headed back to class in the Afghan capital Wednesday after Taliban authorities announced the reopening of secondary schools, more than seven months after seizing power.
All schools were closed because of the Covid-19 pandemic when the Taliban took over last August — but only boys and some younger girls were allowed to resume classes two months later.
The education ministry said schools would reopen Wednesday across several provinces — including the capital Kabul — but those in the southern region of Kandahar, the Taliban's spiritual heartland, will not open until next month. No reason was given.
On Wednesday morning AFP teams saw several groups of girls enter school grounds in the capital.
Hundreds had arrived by 7:00 am (0230 GMT) at Zarghona High School, one of the largest in the capital, according to an AFP reporter.
Also Read: Islamic Emirate of Afghanistan asks civilians to handover weapons
At Rabia Balkhi School, also in the capital, dozens of girls had gathered at the gate waiting to be let in.
Schools in other provinces such as Herat and Panjshir were still to open.
The ministry said reopening the schools was always a government objective and the Taliban were not bowing to pressure.
"We are not reopening the schools to make the international community happy, nor are we doing it to gain recognition from the world," said Aziz Ahmad Rayan, a ministry spokesman.
"We are doing it as part of our responsibility to provide education and other facilities to our students," he told AFP.
The Taliban had insisted they wanted to ensure schools for girls aged 12 to 19 were segregated and would operate according to Islamic principles.
You May Also Like To Watch: