Kashmir
Kulgam woman hands over her 2 gold rings to alleged beggar after facing threat for life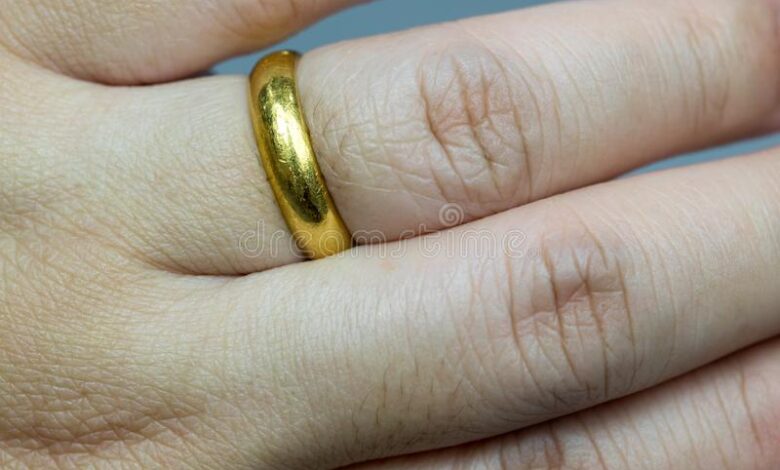 Kulgam: A woman in order to save her life handed over her two gold rings to a man after he threatened her in the kitchen of the house in South Kashmir's Kulgam village.
The incident occurred at Zaipora hamlet that falls under the jurisdiction of Devsar Police Station.
Locals said that a man masquerading as a beggar entered a house and requested the woman to offer him a glass of water. As the woman (daughter-in-law) went into the kitchen, the alleged beggar followed her and threatened her with dire consequences in case she doesn't hand over her golden rings.
The woman left with no option quickly wrenched her two rings from the finger and handed them over to the man. The woman raised hue and cry to attract the attention of neighbors but till then the alleged beggar managed to escape from the spot.
Also Read: Kulgam locals seek police intervention after bear kills 8 sheep
The husband of the woman who works as a Plumber in Mir Bazar area of Qazigund said that her wife is safe and sound. He, however, added that her wife in order to save her life lost two golden rings.
Station House Officer, Police Station Devsar S.S Reen told news agency Kashmir News Trust that the alleged beggar had threatened the woman that he will electrocute her with the heater in the kitchen. "The woman in order to save her life handed over two gold rings to the intruder," he said and denied the reports that the alleged beggar attacked the woman and tried to chop off her fingers.
"We have registered a case and hopefully, the culprit will be nabbed," the police officer said. (KNT)