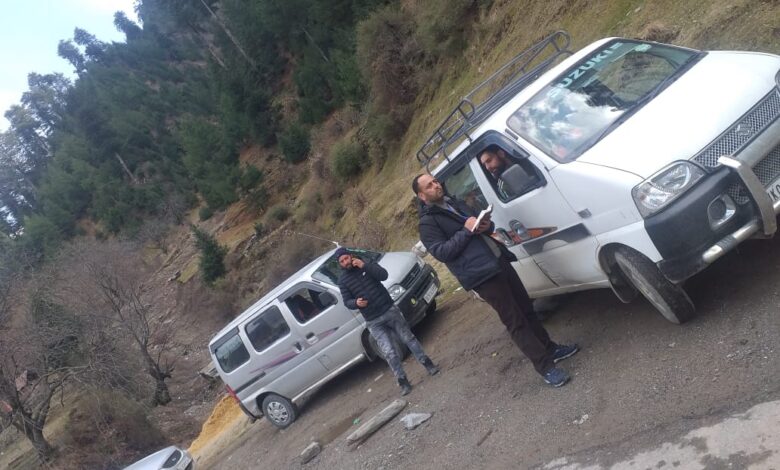 Baramulla: Anti-Corruption Bureau has registered a case against 2 Motor Vehicle Inspectors from Regional Transport Office Baramulla for their alleged involvement in corrupt practices.
The FIR (3/22) lodged by ACB has named 9 persons including ARTO Baramulla who is being accused of failing to check the 'corrupt' activities of these 'corrupt' employees.
Pertinently, the ARTO Baramulla, Mubashir Bashir Bhat generated a whooping Rs 26.50 Core revenue in the 9 months last year. This revenue was far greater than what previous officers had generated in the district since 2017.
While talking about the FIR, ARTO Baramulla, Mubashir Bashir Bhat told news agency Kashmir News Trust that he has been punished for the illegal activities of others. "I had already informed the authorities and even had written to them repeatedly that some officers have been indulging in corrupt practices and they seek bribe for issuing driving licenses, but all my pleas had gone to deaf ears," he said.
"What's my fault when I had already informed the authorities and even had requested ACB to investigate the dealings of corrupt officers," Bhat added.
ACB in its FIR has alleged that ARTO Baramulla has failed to curb the corrupt officers in Regional Transport Office.
"Some are not happy with the transparency.. Last year in just 9 months this office generated a sum of Rs 26.50 crore. Besides generating revenue, the process of obtaining a driving license has been made easier. Over 52,00 driving licenses had been delivered at the doorsteps of the aspirants in a transparent manner," ARTO Baramulla said.
He said that action from ACB is a welcome one and he hopes the truth will prevail and the corrupt employees will be brought to justice. (KNT)