Kashmir
Srinagar-Leh highway to be thrown open for civilian traffic after joint inspection, road connectivity to Gurez valley restored
Kashmir News Trust #KNT
After the successful trial movement of convoy vehicles today, the government is likely to take a decision about the opening of the Srinagar-Leh highway for civil traffic in the coming days.
Srinagar-based Defense Spokesperson Colonel Emron Mussavi said that both the Zojila and Razdan passes have been cleared for traffic by Border Roads Organization. He said connectivity to Ladakh and Gurez Valley has been restored.


Director General Border Roads Organization (BRO) Lieutenant General Rajeev Chaudhry as per the news agency Kashmir News Trust said that the trial movement of vehicles has been conducted successfully today on the Srinagar-Leh highway and the decision to open the road for civil traffic will be taken by the Civil Administration after the conduct of the joint inspection.
Trial convoy of vehicles successfully passed through the Zojila Pass today after the highway remained closed to traffic for 68 days. After today's trial, the government after a joint inspection by District Magistrate Kargil and District Magistrate Ganderbal will take a final decision about the opening up of this strategic highway for civil traffic.
Meanwhile, some light motor vehicles (Tata Mobiles) were allowed to pass through Zojila Pass from Minimarag to Sonmarg after the successful trial.
Sources told the news agency Kashmir News Trust that around 60 to 70 vehicles loaded with perishable products like vegetables have already reached Sonmarg and are waiting for permission to move towards Ladakh.
Locals said that these parked vehicles in Sonmarg amid massive tourist flow have become the source of traffic jams. They said these vehicles are parked on the roadside as snow has not been cleared from the truck yard yet.
Director General Border Roads Organization Lieutenant General Rajeev Chaudhry while appreciating the role of BRO men said this year it took only 68 days (78 days last year) to clear the snow from the Zojila pass.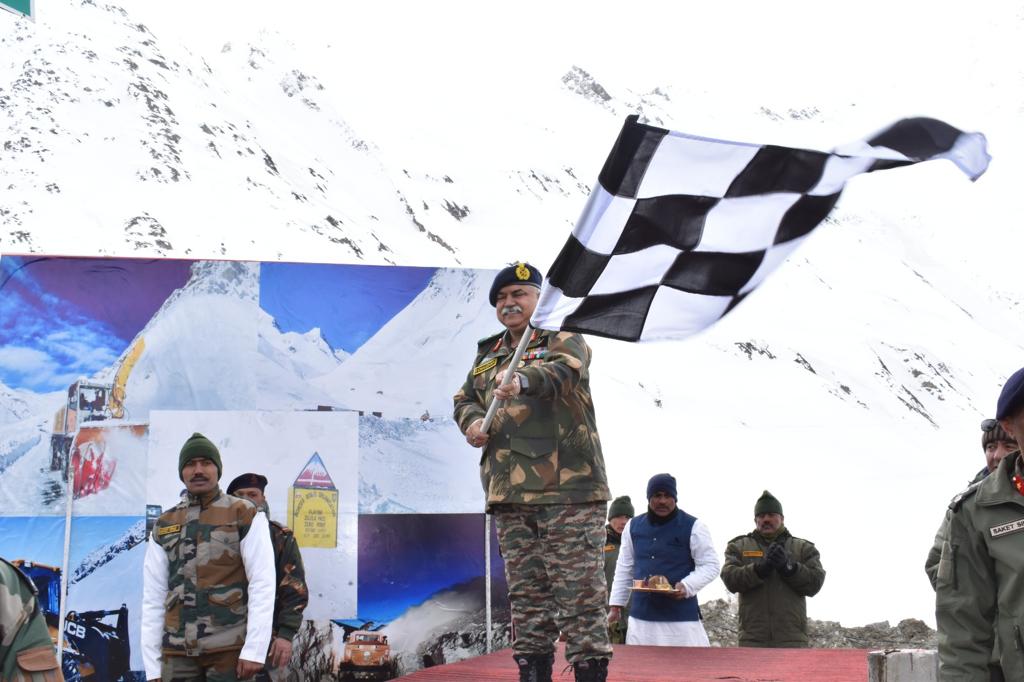 "Despite a spell of severe winter which has witnessed the highest snowfall in the last five years, BRO rose to the challenge and initiated various measures to ensure early opening of the Zojila Pass. Finding a clear window of dry weather in the first week of February, snow clearance teams were pushed into immediate action by Project Beacon and Project Vijayak from Sonamarg and Dras ends of Zojila. After sustained and relentless efforts, initial connectivity across Zozila Pass was established today."


Pertinently, Zojila Pass is located on the Srinagar-Kargil-Leh road at a height of 11,650 feet and provides a vital strategic link between Kashmir Valley and Ladakh region. Earlier, this pass used to remain closed to traffic for over 6 months.
Razdan Pass which provides the only road connectivity between the Gurez Sector and the Kashmir Valley has also been successfully reopened today after a gap of 58 days," a Srinagar-based Defense spokesperson said. [KNT]