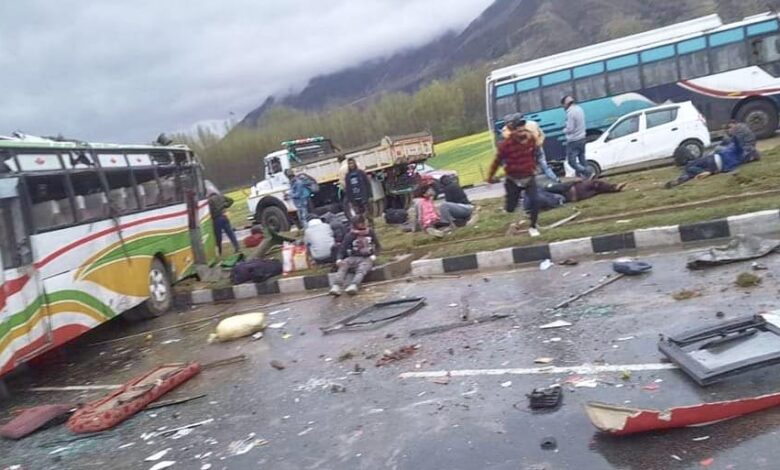 Kashmir News Trust #KNT
Four labourers from Bihar were killed while 11 others suffered injuries in a road accident on the Srinagar-Anantnag highway on Saturday morning.
The incident occurred near the Goripora Barsu area of Awantipora here in South Kashmir's Pulwama district.
Police sources told news agency Kashmir News Trust that a passenger bus (JK02BA-1881) on its way from Jammu bus stand to Srinagar met with an accident when the driver lost control over it. Three passengers died on the spot, another succumbed in the hospital while 11 others have been shifted to SMHS Hospital for advanced treatment.
The condition of 2 injured passengers is stated to be critical.
"The ill-fated bus carried non-local labourers to Srinagar. All four labourers who died in the accident are from Bihar," said an official.
Police sources identified the deceased as Nasrudin Ansari son of Islam Ansari of Champaran, Bihar, Raj Karan Das son of Shivu Das of Khatia Pichhia , Bihar, Kaiser Alam son of Mazharhaq and Salim Ali son of Muhammad Alauddin both residents of Katihar Bihar.
Police in this regard have registered a case under relevant sections of law. [KNT]