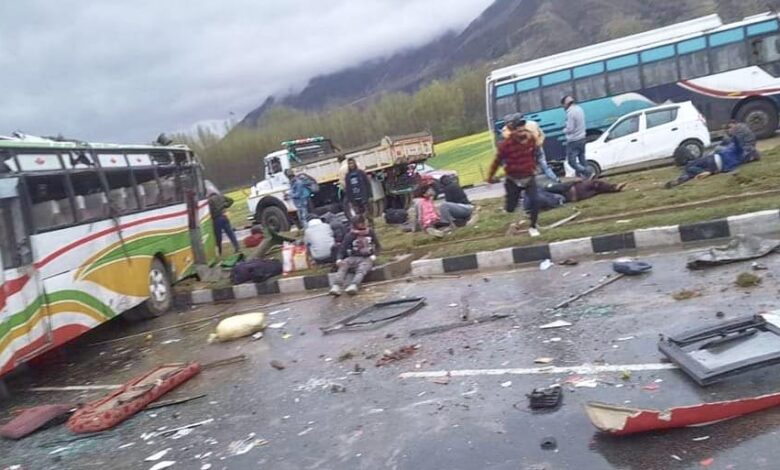 Kashmir News Trust #KNT
The death toll in Awantipora road accident has reached 5 as one more migrant worker from Bihar succumbed to his injuries at SMHS Hospital Srinagar on Sunday morning.
Four migrant workers had died while over two dozen sustained injuries in an accident in Goripora, Awantipora area of south Kashmir's Pulwama district yesterday.
The deceased were identified as Saleem, son of Allawudin, Raj Kumar, son of Shiv Das, Kaisar Alam, son of Mazharul Haq, and Naseer-ud-Din, son of Aslam Ansari, all residents of Bihar.
Hospital sources at SMHS Hospital told news agency Kashmir News Trust that 26-year-old Muhammad Gulzar son of Muhammad Nafs, also a resident of Bihar succumbed to his injuries on Sunday morning taking the death toll to five.
They said the condition of another injured is critical. [KNT]