'Kashmir News Trust' #KNT
A young cricketer died while playing cricket in the Jablipora area of South Kashmir's Anantnag district on Friday.
The victim has been identified as 23-year-old Imtiyaz Ahmed Khan son of Muhammad Sultan Khan, a resident of Naina Sangam.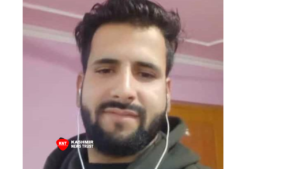 One of his associates Irshad Ahmed told news agency Kashmir News Trust that Imtiyaz after finishing the first Over of his spell went to his field position where he collapsed and when other players surrounded him, he vomited.
"He was taken to Bijbehara Hospital where doctors declared him dead. The cause of this dead as per doctors was the heart attack," he said.
The deceased was the father of 15 days old baby girl and is survived by his parents, brother, and two sisters. (KNT)