Kashmir
Mehbooba dreams of China, Pakistan: Tarun Chug 'Modi turned Kashmir into 'tourist hub'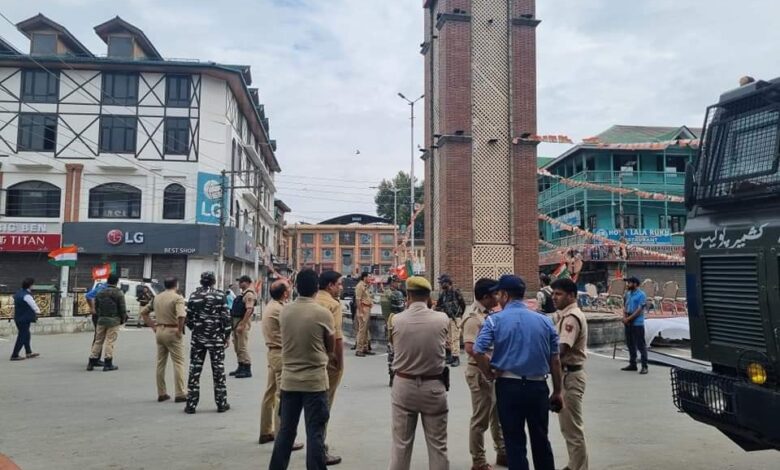 News Agency Kashmir News Trust [KNT]
Blaming 'three families' for the 'past mess in Kashmir, BJP Monday said that under the leadership of Prime Minister Narendra Modi, Kashmir which was once a 'terrorism hub' has been turned into a 'tourist hub'.
BJP General Secretary Tarun Chug while talking to reporters after addressing BJP Yuva Morcha workers who had assembled to participate in 'Tiranga Yatra' said that 'three families' (Congress, National Conference, Peoples Democratic Party) proved more of nuisance than an asset for the people of Kashmir. He said for the last 70 years these 'three families' betrayed and deceived people.
Naming Mehbooba Mufti, he said that she is spewing venom always coming up with 'controversial' statements. "Sometimes, she dreams about China, and sometimes Pakistan. Let me tell you, the patriotism runs deep into the hearts and minds of every individual in Jammu and Kashmir," Chug said.
Chug also said that abrogation of Article 370 has led to the development of Jammu and Kashmir and scrapping of this 'obsolete' provision was only possible due to the efforts of Narendra Modi.
BJP President for Jammu and Kashmir Ravinder Raina said that it was amazing to see so many people holding 'tirangas' in their hands in Srinagar city.
Earlier, security had been heightened in wake of the 'tiranga flag off' ceremony. All roads leading to city centre Lal Chowk had been sealed and vehicles were barred from passing through Clock Tower. Shops remained shut in wake of the 'Tiranga Yatra' ceremony. (KNT)
View this post on Instagram