Kashmir
 Duo arrested on bribe charges in Kashmir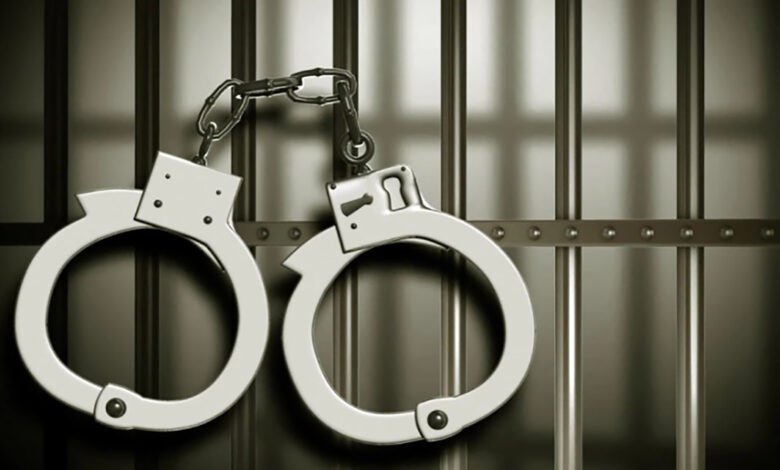 News Agency Kashmir News Trust
Anti-graft body ACB has arrested two lower rung employees for demanding and accepting bribe in North Kashmir's Baramulla district.
Anti-Corruption Bureau in a statement said that it received a complaint against Mushtaq Ahmad Mir posted in Tehsil office Baramulla for allegedly demanding bribe of Rs4000 from the complainant for settling his case pending disposal with Tehsil office Baramulla etc.
ACB said that it was found that a case was filed by Police Station Baramulla against the complainant and others under section 109 CrPC with tehsil office Baramulla last year, which was pending disposal with tehsil office and for which the Junior Assistant posted in the tehsil office Baramulla namely Mushtaq Ahmad Mir who was handling the case file demanded a bribe of Rs 4000 from complainant through orderly Khalida Tugoo posted in the same office.
Under these circumstances, the complainant approached the ACB and requested for taking necessary legal action against the accused Public servant.
Accordingly on receipt of the complaint which prima facie disclosed commission of offenses was registered at PS ACB Baramulla and investigation started. Immediately after the registration of the case, a trap team caught the accused Khalida Tugoo red handed while demanding and accepting bribe from the complainant on behalf of the main accused Mushtaq Ahmad Mir.
Later on, both of them were found involved in demanding and accepting bribe from the complainant and were arrested in the case after completing all legal formalities for further questioning and ascertaining the role of each of them and of any other officer in the case. Searches were also conducted at the residence of the accused. (KNT)