Kashmir
Man-Animal Conflict: One more minor mauled to death in North Kashmir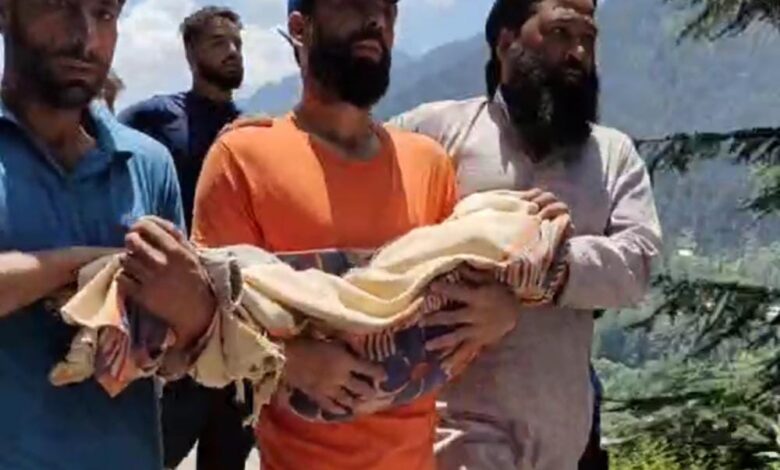 Hours of frantic search on Tuesday led to the recovery of the mutilated body of a 12-year-old girl, who had gone missing near her house in Batangi hamlet of North Kashmir's Baramulla district.
Manzoor Ahmed Bhat, the father of the victim girl, suspected that the leopard had taken away her daughter Rutba Manzoor. "Since her body has been recovered from the forest area, it's certain that some wild animal killed her," he added.
Batangi hamlet in Boniyar Baramulla is adjacent to forest area.
The locals had launched a search operation after the cries of the minor girl alerted them. The operation ended with the recovery of the body mauled by the wild animal.
This is the third such incident in North Kashmir's Baramulla district. A couple of days ago, a twelve-year-old boy was taken away from Trikanjan Boniyar locality and mauled to death by a leopard. A similar incident was reported at Cholan Kalsi Ghati.
Two days back, a 54-year old man identified as Muhammad Shafi Janjwa of Haman Rafiabad was critically injured after being mauled by a wild bear at Haman forest area that falls under the jurisdiction of Dangiwacha police station in Baramulla district.
A Wild Life official told news agency Kashmir News Trust that encounters between man and animal have increased due to the occupation of animal habitation by men. "Animals particularly leopards and bears enter localities adjacent to forest areas in search of food. We need to be more vigilant and careful about the safety of people, especially children," he said adding that they capture wild animals whenever their presence is reported to the department. (KNT)